How to Clean Marmoleum Floors [The Most Simplest Guide]
This floor covering has been made to survive for many years in your home.
It is simple to maintain, and with a little care and attention, it will continue to look fantastic for a very long time – now that is serious fun!
Learn how to properly clean and maintain your new Marmoleum flooring.
When compared to any other completed surface in a home, flooring gets the most abuse and necessitates the most meticulous care.
Simple attention to regular cleaning and care practices, beginning immediately after installation, will make the maintenance of your Marmoleum floor simple and allow it to remain in pristine condition for many years and decades.
To guarantee that your Marmoleum is properly cared for, we recommend that you use our environmentally friendly cleanser and finishing products.
Any pH-neutral cleaner, on the other hand, will perform admirably in a suitably diluted solution.
Marmoleum, like the environment, does not respond well to the use of high pH, harsh chemical cleaning solutions, which are typically associated with vinyl floor coverings.
These types of cleaners should be avoided at all costs.
See Also:
How to Clean Vinyl Plank Flooring
What kind of cleaning products do you use on Marmoleum?
Because the chemicals contained in many commercial cleaning products are typically too harsh for this sort of flooring, vinegar can be a very efficient tool for keeping your Marmoleum floor clean.
When washing your floor with vinegar, make sure to dilute it with water and use it in conjunction with a clean cotton towel to avoid streaking your flooring.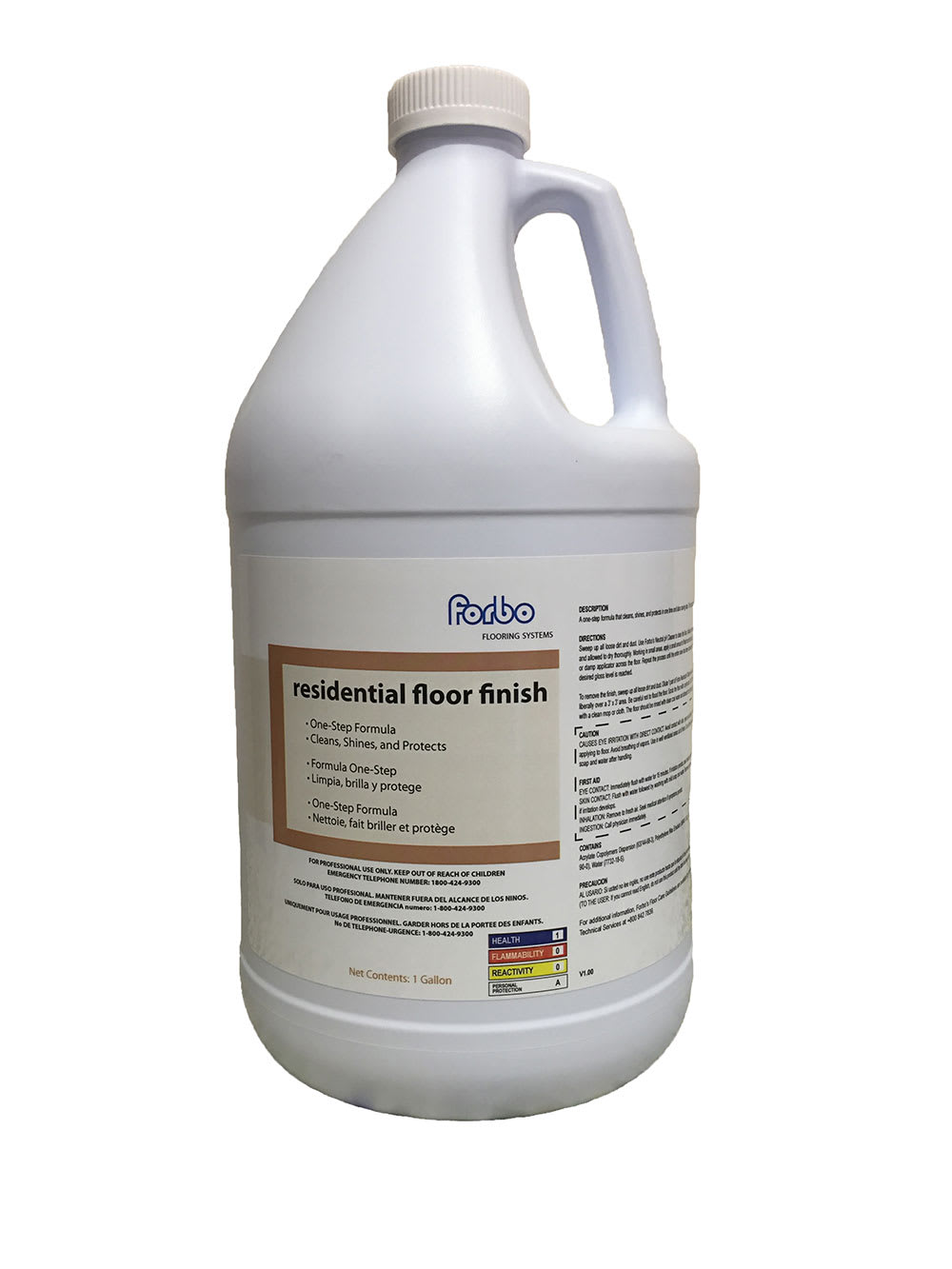 Cleaning Linoleum and Marmoleum Floors: What to Do and What Not to Do
The design of linoleum (and Marmoleum) floors has evolved significantly since its introduction in the 1860s, but their lifespan and durability as a flooring material have not.
Nonetheless, like with any floor, it is critical to clean and maintain them on a regular basis in order to prevent scratches, scuffs, and other types of damage.
Here are some cleaning suggestions for maintaining linoleum and Marmoleum flooring in good condition and preventing them from becoming discolored.
DO
Spills should be cleaned up as quickly as possible to avoid SPOTS developing STAINS.
Before applying the finish, make sure to rinse and neutralize the floor thoroughly.
Make use of a fresh mop head.
Maintaining your linoleum or Marmoleum flooring on a regular basis is recommended.
Make use of appropriate entrance mats to assist reduce the amount of dirt and grit tracked into your building and onto your floors.
Furniture caps or other similar protectors should be placed on the legs of your furniture to protect your floor from being scratched. Installing an underlayment of carpet (or something similar) on the floor will help you move a heavy object more smoothly across the floor.
DON'T
Unless otherwise specified by the manufacturer, do not combine cleaning chemicals.
Apply materials such as wax, furniture polish, or silicone to the linoleum or Marmoleum surface.
Finish a floor that has a layer of surface dirt on it. It will just serve to keep the dirt in.
Finish with several heavy coats of finish. It is preferable to apply two or three thin coats rather than one thick one.
Use an excessive amount of water.
When it comes to typical stripping on linoleum and Marmoleum floors, proceed with extreme caution.
High pH strippers will permanently damage and remove the protected top layer of the flooring material, resulting in permanent damage and removal of the protective top layer.
As a result of the high pH of the strippers, they will be absorbed by the Linoleum or Marmoleum, causing them to expand and become more pliable.
With the linoleum or Marmoleum in this softened state, further damage to the surface can be easily caused by the use of heavy-duty stripping pads (normally used for traditional wet stripping).
Cleaning Marmoleum Flooring: 4 Proven Methods
If your Marmoleum flooring has recently become unclean, you're probably wondering what you should do to get it back in good condition.
While cleaning Marmoleum flooring requires a little more care than cleaning conventional flooring, making your Marmoleum floor pristine may be a pretty simple chore if you follow a few simple guidelines.
Simply continue reading to find out all you'll need to know to say goodbye to your dingy Marmoleum floor for good.
Method 3: First and foremost, make certain that the floor is free of dust.
First and foremost, thoroughly vacuum or sweep your Marmoleum floor to ensure that all dust has been removed before proceeding with the cleaning process.
Additionally, you may wish to use a wax remover to remove any remaining wax from the floor.
This will assist in making sure that the cleaning process runs well.
Dust that remains on the floor will likely cause problems after the cleaning process gets begun, so make sure to give your floor a thorough dusting before moving forward with the cleaning procedure.
Method 2: Cleaning with Vinegar
Because the chemicals contained in many commercial cleaning products are typically too harsh for this sort of flooring, vinegar can be a very efficient tool for keeping your Marmoleum floor clean.
When washing your floor with vinegar, make sure to dilute it with water and use it in conjunction with a clean cotton towel to avoid streaking your flooring.
When it comes to cleaning Marmoleum floors, certain brands of vinegar can be a little too harsh, so if vinegar is your cleaning tool of choice, make sure to dilute it.
Additionally, you may want to look at some online testimonials to decide which kinds of vinegar are the most effective for floor cleaning purposes.
Method 3: Choosing the Correct Type of Cleaning Product
In the event that you decide to clean your Marmoleum flooring with a business floor cleaner, make certain that it is a solution intended specifically for linoleum cleaning.
Linoleum cleaners of the highest quality can be acquired from Marmoleum dealers and a variety of internet retailers.
You should make sure that any cleaning product you use is safe to use with linoleum, even if it is a less specialized one.
It's also a good idea to look online for consumer testimonials from other Marmoleum floor cleaners if you're having trouble deciding which brand to choose.
Method 4: Keep Your Floor Grooves Clean
Marmoleum floors contain deeper grooves than other forms of flooring, which makes them more durable.
These grooves are notorious for acting as veritable breeding grounds for bacteria, therefore when cleaning your floor, take great care to pay close attention to any grooves that may be present.
The most effective tool for cleaning grooves is a little nylon brush that has been briefly dipped in a mild detergent before being used.
To avoid damaging your Marmoleum floor, avoid allowing the detergent-soaked brush to come into contact with it.
Make a border around the perimeter of your floor using masking tape if you want to be extra cautious about spills.
That's all there is to it.
When it comes to cleaning your Marmoleum flooring, keep these four guidelines in mind.
Your floor will be pristine in no time if you follow them.
Take pleasure in your newly cleaned floor!
Additional Instructions in Cleaning Marmoleum Flooring
Following the installation, the following initial care should be taken:
Your frame of mind.
Maintaining the natural beauty and durability of Marmoleum flooring is essential if you want it to last as long as possible.
With proper maintenance, Marmoleum flooring can survive for several decades.
These cleaning suggestions will help you to keep your Marmoleum flooring looking and performing like new.
Remove loose filth and grit from the floor by sweeping, dust mopping, or, if possible, vacuuming it thoroughly. Additionally, microfiber dusters are advised.
1 ounce (3 capfuls) of Marmoleum Concentrated Floor Cleaner diluted in 1 gallon of clean water yields excellent results.
Please keep in mind that Marmoleum is manufactured from natural raw materials. Extreme alkalis or high pH cleaners (such as ammonia or similar compounds) can cause harm to Marmoleum and should be avoided at all costs.
The cleaning solution should be applied with a mop or sponge. Do not flood the floor or use an excessive amount of water.
Using a clean mop or cloth, remove any soil or surplus cleaner from the floor.
When mopping, make sure to rinse the mop periodically and change the solution when necessary.
Small sticky spots can be cleaned with a nylon scrubbing pad that is non-abrasive in nature.
When dealing with vast areas of tough soil, a long-handled, soft-bristled nylon scrub brush is the best tool to use.
Clean the floor thoroughly with a clean, moist mop.
Allow for complete drying of the floor before allowing for foot movement.
Maintenance on a Regular Basis
Whenever necessary, sweep, dust mop, damp mop, and/or vacuum the area.
When dealing with embedded grime, a non-abrasive scouring sponge or nylon brush is recommended.
In the event that light cleaning no longer delivers the intended results, follow the instructions for Initial Care once again.
Spots and Spills are a problem.
Take action as soon as possible.
Blot up as much as possible, or carefully remove dry spills with a plastic scraper to prevent them from spreading.
Use a diluted Marmoleum Cleaner to mop the floor.
Clean water should be used to dampen the mop.
If required, repeat steps 3 and 4 once more.
For stubborn stains such as those caused by glues, varnishes, and other finishes, as well as tar, cosmetics, shoe polish, and some wines and coffees, the answer is to remove the surface finish, which will also remove the stain, and then to reapply the surface finish.
Undiluted Marmoleum cleanser should be applied directly to the stained area and allowed to remain in contact with the floor for 2–3 minutes.
After rubbing with a nylon kitchen pad, rinse well with clean water.
If required, repeat the process.
Once the floor has dried, a tiny amount of finish should be applied to the damaged area to restore the shine.
Our Final Thoughts
This floor covering has been made to survive for many years in your home.
It will retain its attractiveness for the duration of its useful life with a little care and attention.
The floor receives more abuse than virtually any other piece of furniture in your home, which is why we have developed a finish and a cleaner that are specifically designed for your Marmoleum floor.
The above-mentioned tips and procedures will make cleaning easier while also increasing the vibrancy of the colors.
Frequently Ask Questions
Is it possible to clean Marmoleum with vinegar?
Marmoleum flooring may be cleaned, disinfected, and deodorized using a simple vinegar solution.
Fill a bucket halfway with 1 gallon of water and 2 cups of distilled white vinegar and stir thoroughly.
To disinfect your floor, mop it with or sponge it down with this solution.
Within minutes, your floor will be disinfected, restoring the flooring to its original sheen.
Is it okay to use a Swiffer on Marmoleum?
Marble surfaces are used in a variety of applications.
"Because the Swiffer Wet Jet has a pH level often, which makes it alkaline, it is not suitable for cleaning fragile surfaces such as marble, which require a neutral pH cleanser between six and eight," she adds further.
What exactly does the term "neutral floor cleanser" mean?
A neutral cleaner is a cleaning chemical that has a pH value between six and eight on a scale of one to eight.
The PH scale is a numerical rating system that ranges from zero to fourteen.
Any cleaning chemical with a pH value ranging from zero to six is classified as acidic.
The term "alkaline" refers to anything with a pH between eight and fourteen.